Our World: Potts Point Local Guide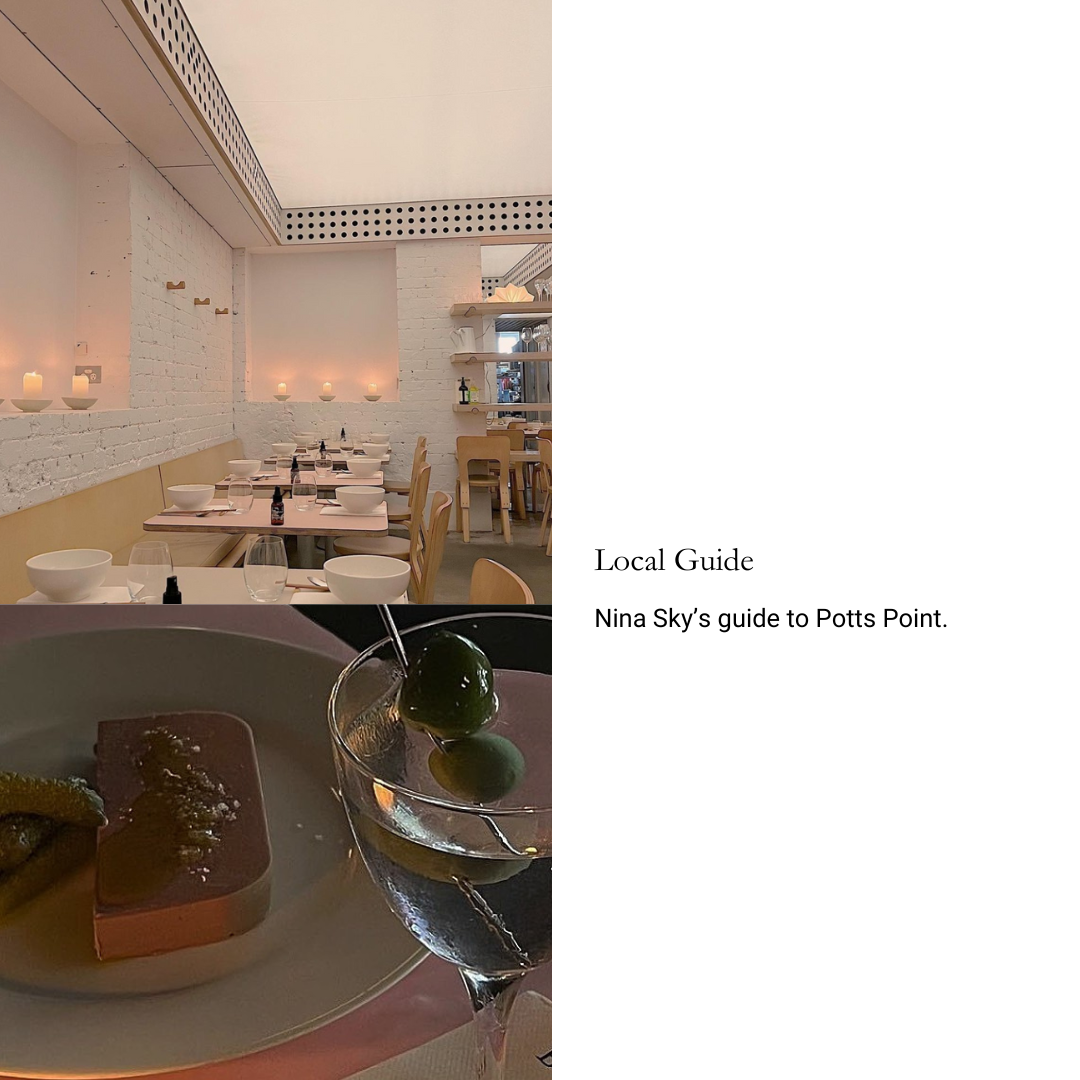 01) Fratelli Paradiso / 16 Challis Ave
Fratelli Paradiso is a Raie staff weekday fav spot to start your (long) lunch with a list of skin contact wines, campari spritz, and pesto risotto. It's a favourite among the Raie team for a quick break to plan our week. It's the perfect spot to wear your pair of sunglasses with a light lens when alfresco dining.
02) Bistro 916 / 18 Challis Ave
Bistro 916 and is renowned for their $1 oysters from 1-3 pm, which is where you'll find us after Fratelli Paradiso (it's right next door) or for a quick snack if we didn't pack lunch. 
03) Cho Cho San / 73 Macleay St
Cho Cho San is our Friday night date spot with a romantic ambiance and exceptional Japanese cuisine and yuzu spritz. We're obsessed with their miso salmon skewers!
04) Le Labo / 22 Macleay St

Stroll down Macleay Street and explore the various shops, cafes, and restaurants. Le Labo is a bustling destination that the Raie team often frequents on their way to work.
05) Piccolo Bar / 6 Roslyn St

You'll find us at Piccolo Bar after work for a martini on Fridays (Wednesdays, Tuesdays and Thursdays sometimes too)