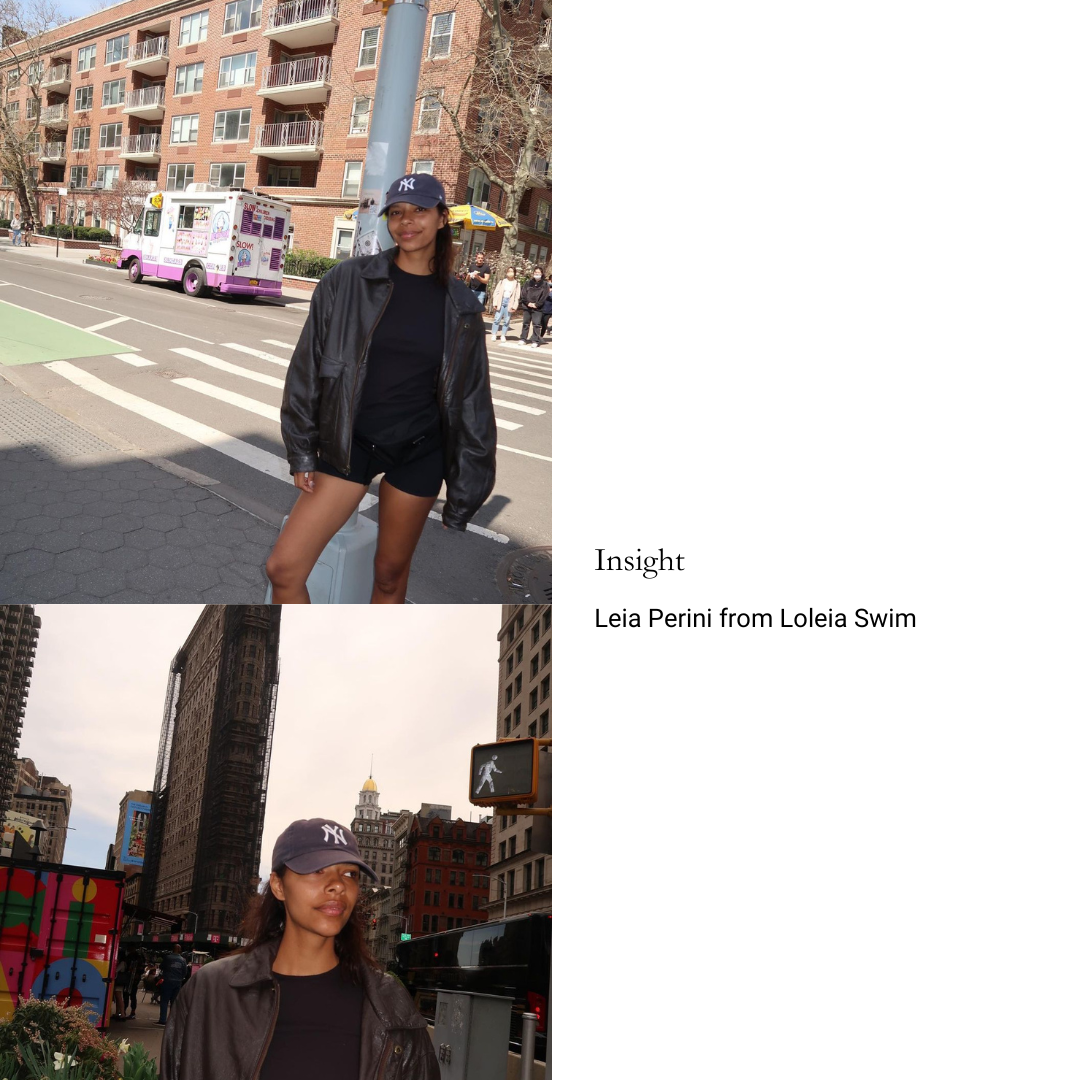 We chat to Leia Perini from Loleia Swim. Australia's favourite swimwear brand loved by cult celebrities such as Hailey Bieber & Kourtney Kardashian. We love supporting small, local, female-led Australian businesses. Read our Q & A below to find out more.
Did you see your brand have an overnight success?

I wouldn't say we have had an "overnight success" but it has been steady. There was a lot of interest from day one. I often have to pinch myself because everyone's love and support of Loleia is truly amazing. I really did not expect it to take off as quickly and as much as it has. 
Where do you get the inspiration for your designs?
I have always loved bright bold colours when it comes to swimwear, naturally the era that highlighted this was the 80s and 90s so I have always been drawn to this era when searching for inspiration. 
What does you normal day look like 
A normal day for me starts with an 8 am wake up, I like to fast in the morning and have a peppermint tea, I head into our office and check emails, plan and prioritise tasks for the day. I have two staff members who assist me so I also like to prep a to do list for them. We then get to work; some days are long some are short it really depends on the time of the year! I love having the flexibility to make my own hours. It's a dream.
What is your 'go-to' weekend like in Perth?
I find myself usually working through the weekend. There is something peaceful about being in the office by myself with no time pressures.
After working during the day, I love to catch up with my friends and go somewhere for a nice dinner. My Favorite restaurant is Casa in Mt Hawthorn, everyone needs to check it out!
What is in store for 2022?
2022 is a year that we really want to establish ourselves and our identity. I have just finished designing the Summer 22/23 collection and I want to honour it by doing an amazing campaign shoot somewhere epic and tropical!
Do you design your fabrics yourself?
I work closely with a team of graphic designers; I have the base idea and they help to bring it to life. 
How have you found yourself adjusting to business owner life?
I struggle to switch off at night, I find myself not being able to relax because I am constantly thinking about something that needs to be done. Having your own business means there is a never-ending list of things to do and questions to answer. I am currently trying to harmonise the balance between work and relaxation. Let's hope I find it soon haha. 
Where do you find the inspiration for your cuts?
80s archives! We often find amazing vintage pieces from thrift shops and recreate them!
How have you seen influencers posting boost your Instagram following? Are you pushing more on Tik Tok now, do you see a decrease in interest from Instagram/ over saturation? What direction are you heading in for 2022 for social marketing?
Instagram for me is a love/hate relationship. It doesn't make sense sometimes however it has helped shape our brand to where it is today. 
Working closely with Influencers has really helped us to establish a prescence online. 
I feel like an oldie but I am still trying to wrap my head around TikTok it is definitely something we are looking into utilising more.
Running a business - do you give yourself start and finish times or work whenever?
I have started to set more boundaries with "work hours" however depending on work load sometimes I can find myself working a 12–16-hour day!
What is your proudest moment?
I feel proud every time I see one of our beautiful customers wearing Loleia! A highlight this year would definitely be seeing Kourtney Kardashian in our Meet Me in St Lucia Print!