BONITA KYE - KYE INTIMATES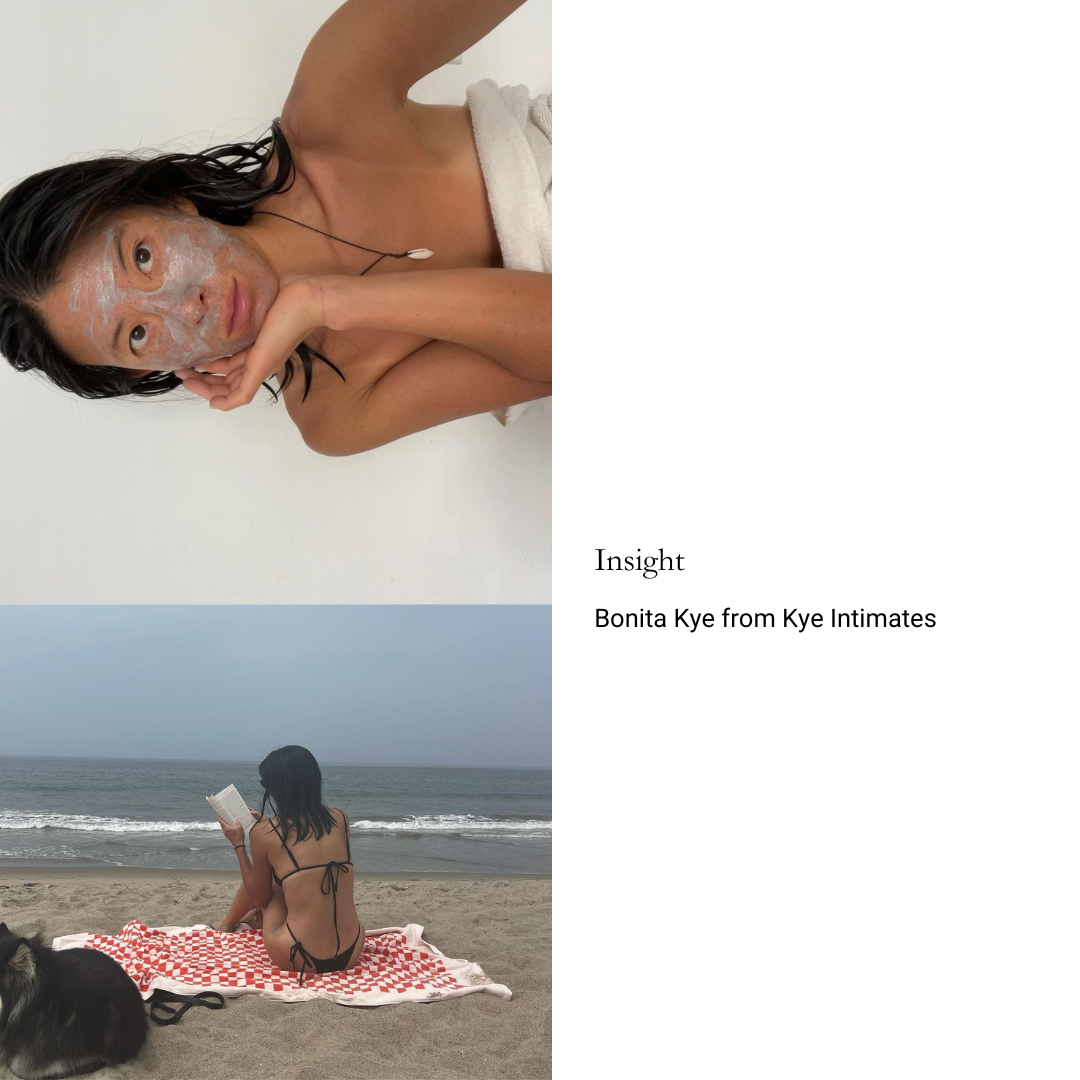 Welcome Bonita Kye, Designer & founder of Kye Intimates.
We are obsessed with your minimalistic lingerie! How did you discover this kind of lingerie and why do you love it so much?
Intimates that are functional yet delicate, void of ornamentation and wire-free can bring easy comfort to your every day—I believe a person is most beautiful when they're comfortable.
Your styles are super sexy, why do you choose mesh?
The duality of mesh allows you to create structured silhouettes, and also maintain an element of sensuality.

What does your morning routine look like?
Enjoy a cup of coffee with my love then take my pup down to the beach for a long walk/ morning dip before starting the day

Fav clothing items in your closet right now?
Jil Sander trousers, classic white button down, KYE tank ;)
Fav books and podcast recommendations?
What does your creative process look like? Do you find inspiration from outside or scrolling through cyberspace?
I'm constantly inspired by nature, the design approach of architects/designers, and my brilliant friends
What is your go to when you're not feeling great?
A dip in the sea if it's warm enough or go on a nature walk

Who is your favorite role model? Do you have a muse?
What's your go to for turning off before bed?
Read/meditate. We also started using an analog alarm clock and leaving our phones in the living room—it's been really nice.
Thankyou so much for sharing Bonita x
Follow Kye Intimates HERE