Jacquie x Raie Collection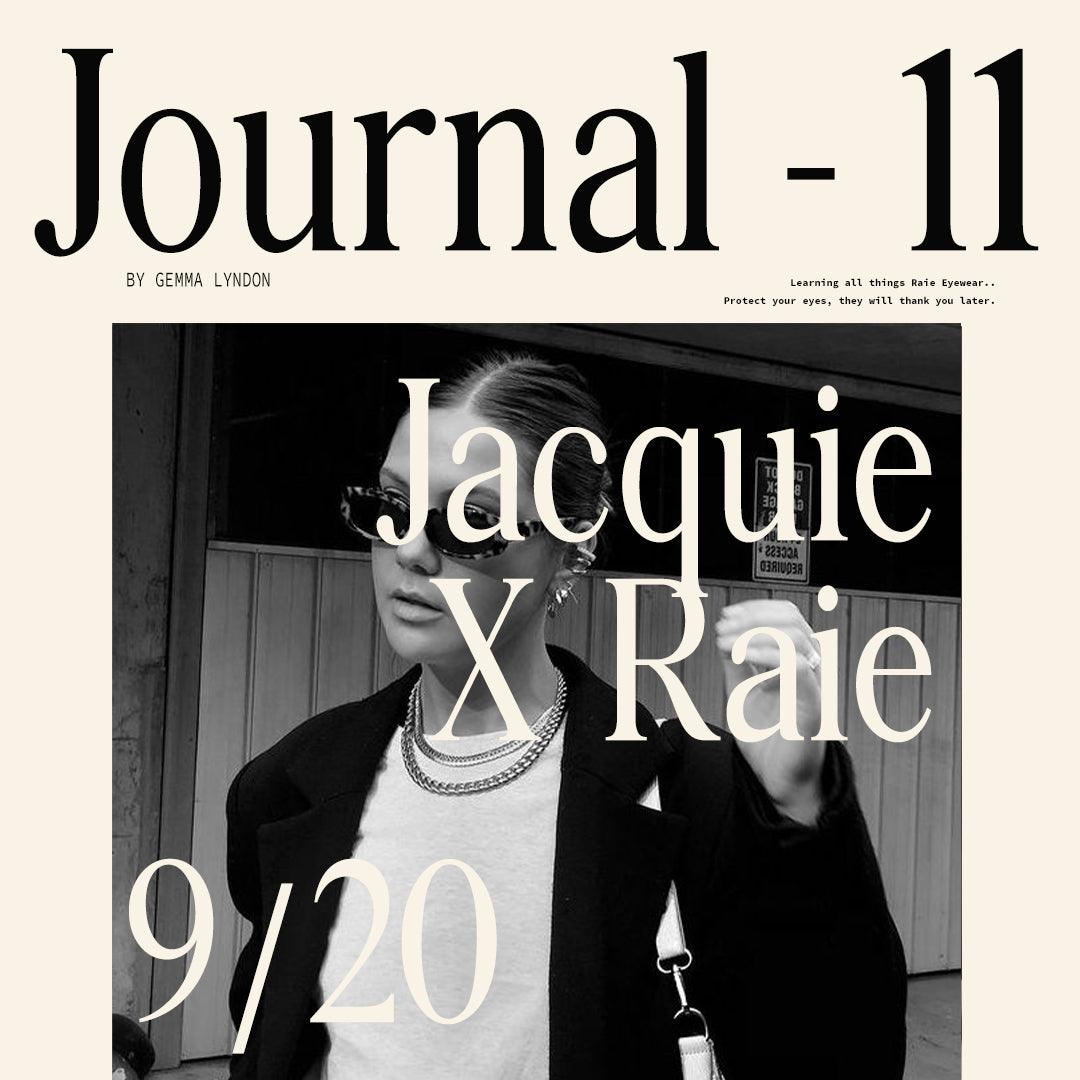 Everyone is LOVING the new collab, what was your inspiration behind the micro frame?  
To me a pair of sunglasses can be the finishing touch to any look so I wanted to create a pair that would go with any look, from running errands in lounge wear to a sexy mini dress and blazer for weekend drinks. 
This is a first for us doing a sleek oval style, how would you style your sunglasses for an early morning coffee and sunset drinks?
Funny that I mentioned this in the previous question but for an early morning coffee I'd wear either a cute matching tonal lounge set or bike shorts with an oversized sweater, hair tied back with a hair clip and the glasses. For sunset drinks we all know how much I love a good blazer so I'd definitely be wearing one of those with a cute sun dress hair either flowing or slicked back and the sunglasses. 
We are obsessed with the colourways - Zodiac is super new and we are all about the Moo! What was your design ideas behind the colours?
I wanted something I could pair with every outfit - breakfast, lunch and dinner!
What initially inspired you to start taking photos and documenting your style on Instagram?
I've always had a love for taking photos, I remember my parents used to by me disposable cameras when I was younger and I would get my sister and friends to take photos of me, the poor photo developer would have been sick of me. It then turned into me taking photos of my outfits just laid out on my bed and people seemed to want to see more which is how I got to where I am today! 
Who is your style muse?
Tough question, I don't think I can narrow it down to one single person. I love aspects of many peoples styles which is why I'm obsessed with pinterest. 
Who do you love to follow on Instagram for the best style inspiration?
Simihaze have incredible style, I often find myself scrolling through their feed to get inspiration. I also love the instagram account @cozystreetwear because they post so many different people and it helps me find new accounts to follow with wide ranges of styles! 
Best advice you have ever received?
You only get out what you put in. 
Your collab is also 100% sustainable - Ah - Mazing! Why do you think it's so important to introduce sustainable items into your wardrobe ?
Reducing negative impacts on the environment, sign me up.