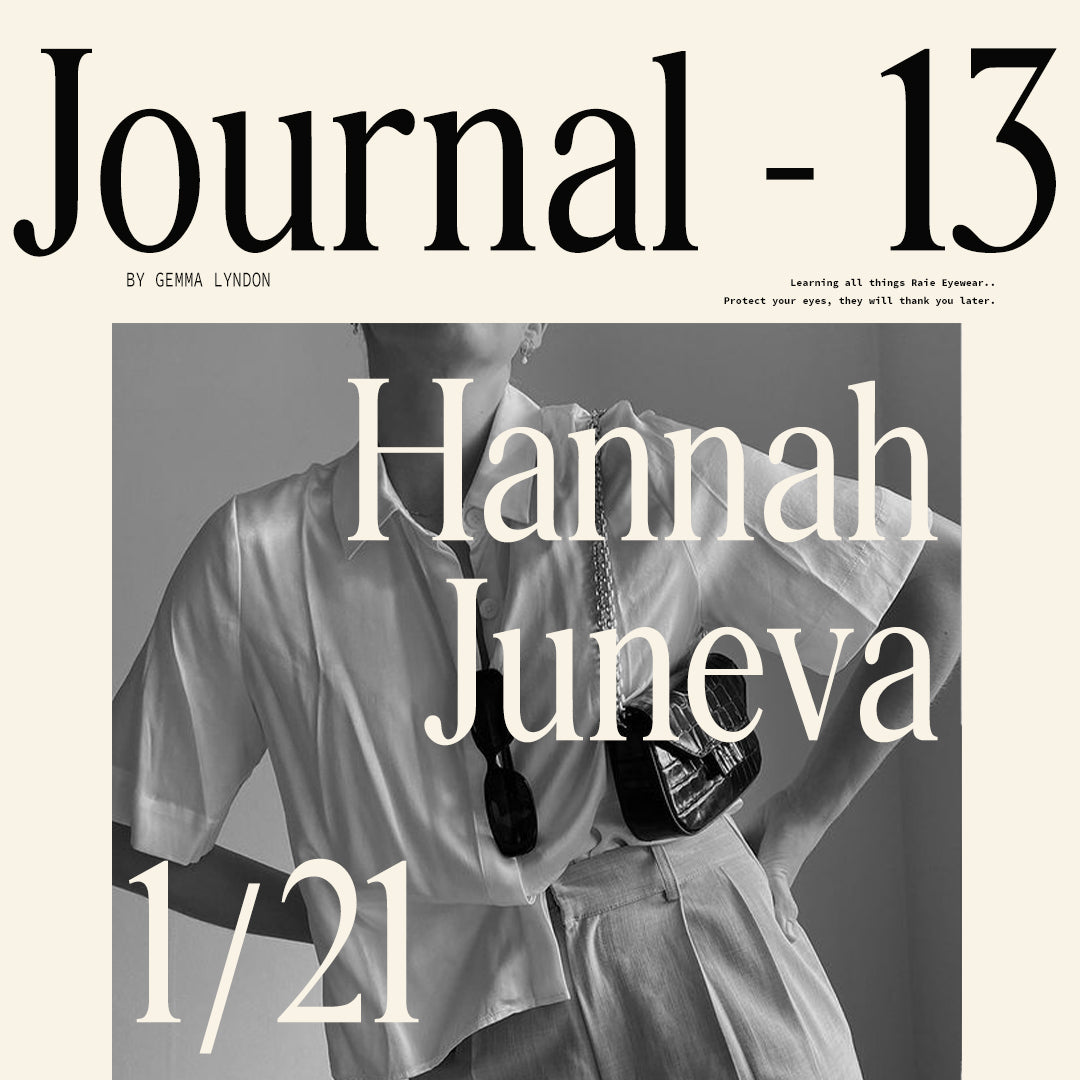 An OG Raie girl from the get go, she has been with us through the whole journey! We love Hannah so much - just take one look at her Instagram and you'll see why. The Canadian born Sydney girl lives in dreamy dresses and sporty loungewear and seriously makes us want to buy whatever she's wearing. We chat to Hannah about her recent shoot with Raie and her creative journey!
How does living in Sydney reflect on your creative processes and freedom to express yourself through fashion?

I think living in Sydney definitely helps me stay in touch with my creative side! It's a city filled with so many creative people each of whom embrace their own personal style and creative energy. I love wearing clothes that make me feel happy and express who I am, and I think this is the perfect place to do that. 
Everyone is so obsessed with how easily you can throw an outfit together and make it work. How would you style your Raie sunglasses?

Ah - such a hard question! I've styled my Raie sunglasses so many different ways. My two favourite would have to be an all silky look or an oversized blazer with vintage jeans and sneakers. Each look in simple yet cool and allows the accessories to really stand out.
Who do you love to follow on Instagram for the best feed?

@skyrichley @josefinehj @bellathomas @cameliafarhoodi
Thanks so much Han xx
Much love!