WOMEN OF RAIE: ASHLEY PEEPLES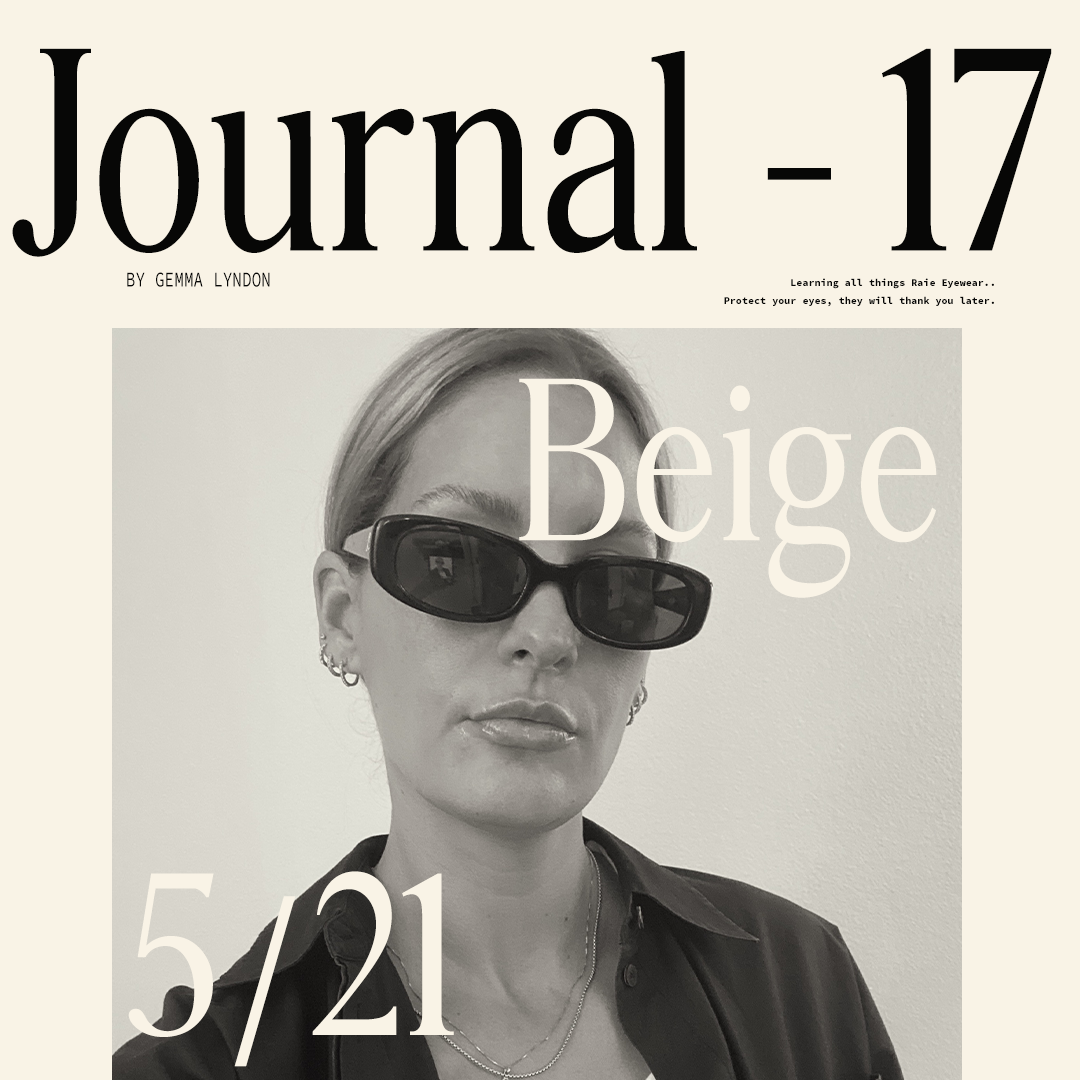 Welcome to our series: Women of Raie.
Take one look at the muted and tonal Instagram and you will see why Beige & Raie were a match made in heaven. Filled with our favourite sustainable brands, we can't go past Beige's aesthetic. We chat to Beige Founder, Ashley Peeples. 
What is your WHY behind Beige and how does Beige create a positive impact?
 There are so many beautiful brands, like Raie, that aren't represented in the South. I wanted to provide an uncomplicated space to house these lines and provide our customers with an experience that is unique to our location. We offer high quality, sustainable pieces that will last a lifetime. We promote buying and loving your pieces for many seasons to cut down on waste and reduce the amount of clothing dumped in landfills. 
Ashley wears our Jacquie Black sunglasses 
Ashley, you always look so chic, I am soo impressed of how well you can throw an outfit together. What are your current go-to looks for:
Coffee Date- Denim, blazer, tee and loafer combo is my favorite casual look. Sometimes I throw on our BEIGE ball cap if I don't feel like spending the time to do my hair and makeup.
Dinner Date- Tonal silk pants and top with a strappy sandal and mini bag. I like to keep things simple so I invest in sets so it's easy to throw a chic outfit together quickly.
Beige stocks our Evie Black, Mary Moo & Jacquie Black sunglasses
You have our Mary Moo and Evie Black sunglasses in store (YAY!) What is your favourite way to style your Raie sunglasses?
I recently went to the beach with my kids and wore my Raie sunglasses the entire time. I like to style them with my Hunza G swimsuit, a white button down and gold hoops! 
2020 was a year of highs and lows, being a U.S Brick and Mortar store you would have experienced this first hand! What is one thing you learnt during lockdown? 
Business can be running normally one day and completely change the next. I have learned to embrace the positives that come from change and I will always be prepared with a plan b from now on!
You also have a beautiful online store, did you happen to see a switch where more people started to shop via your online store instead of coming into store?
Yes! I am so thankful that we had an online store up and running before the pandemic. Our customers really pulled through and supported us during such a trying time and I will always be grateful for that. 
Ashley wears our Jacquie Black sunglasses 
What are your predicted upcoming trends for the remainder of 2021?
Anything with a 90's influence catches my eye. I love a full length, relaxed leg denim with a ribbed tee. There are so many different ways to style that look with shoes and accessories. I try to stay away from trends and find new ways to mix up my favourite pieces.
What is Beige's point of difference compared to other stores?
Our main goal is for our guests to leave with something that they love and feel confident wearing. We focus less on the sell and more on the customer experience.
 Much love Ashley x