Women of Raie: Pipe & Row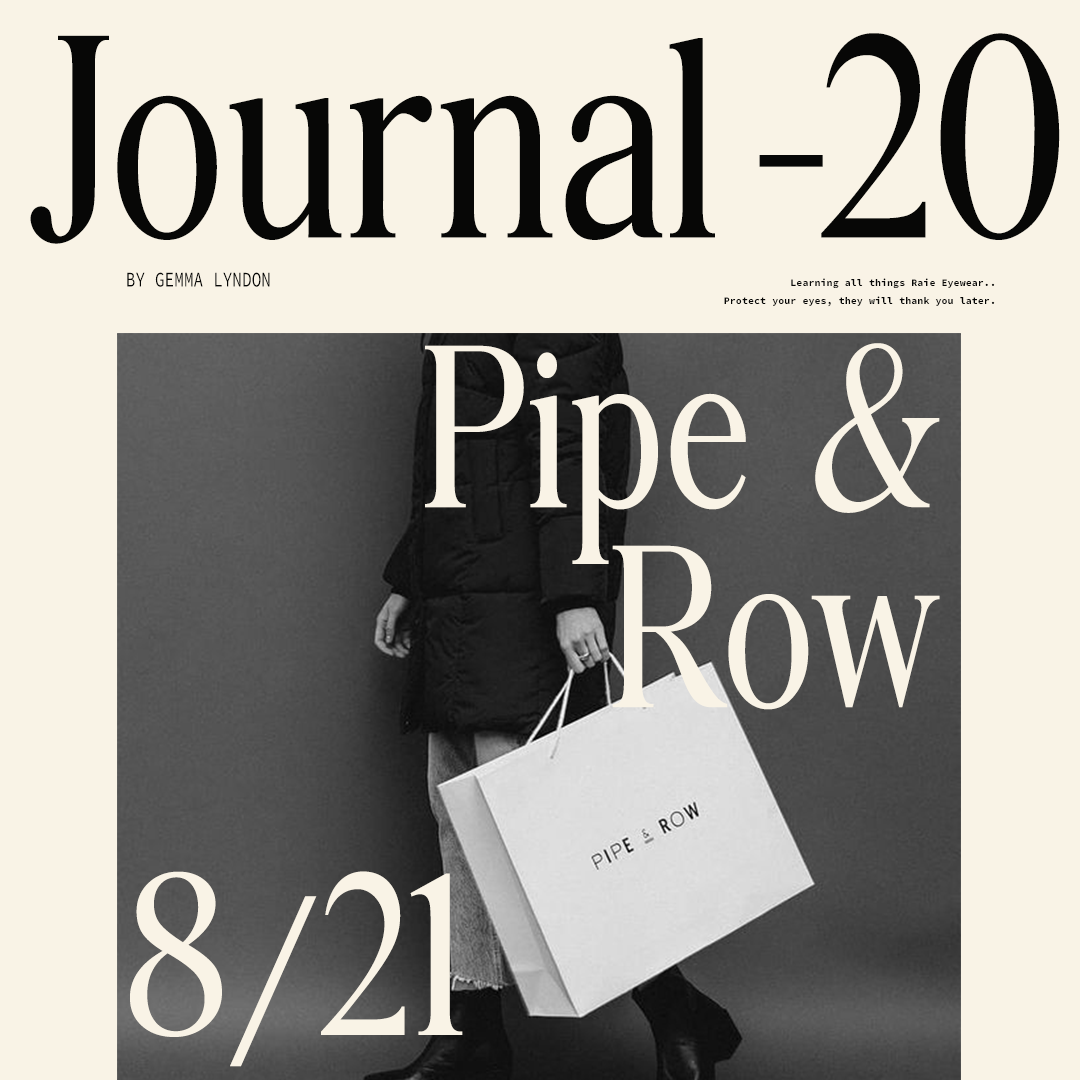 Pipe & Row is your girl next door of boutique stores. A muted feed filled with vibrant patterns and prints made our sunglasses feel right at home. Residing next to our fav brands of the season, Raie has a special space in the store of Pipe & Row.
 We chat to Pipe & Row Founder, Kayla.
What is your WHY behind Pipe & Row and how does your business empower women?
I wanted to create something that was both welcoming and inspiring for women to explore their style—in a way that felt natural but also allowed space for their full expression. I make my selections that feel fun and practical,  for show and for play. We are rarely just one way, one style, and I wanted to create a space that encompassed all facets of this expression. I hope that Pipe and Row serves as a place for that and our customers can discover something new about themselves along the way.
We are drooling over all the pieces in your store at the moment! What are your current go-to looks for:
Beach walk with friends
Erin sandals in off white, Raie Lakota, Maya white tank, and 90's agolde jeans
Afternoon drinks at a rooftop bar
Cosmo 2.0 loafer, houston mesh turtleneck, agolde pinch waist 90's jeans, sawyer gold chain, jacquie sunglasses
You have our Lakota and Jacquie sunglasses in store, What is your favourite way to style your Raie sunglasses?
Well, Raie sunglasses are so easy to wear with any outfit! But if i had to choose, I would say the wave bucket hat, riley shorts, ribbed high neck tank
2020 was a year of highs and lows, being a U.S Brick and Mortar store you would have experienced this first hand! What is one thing you learnt during lockdown?
2020 was and still is a wild ride. I found myself in the first years of motherhood and sole operator of my business during lockdown—not exactly what I had planned. What I learned was very valuable—change is not something to fear. I adapted my small business and life in every way I could,  from hand delivering packages to changing our inventory, and all with my son in tow. Along the way, I learned how to take time to truly cherish what I had:
My family, my business, my team, my health. We never know what tomorrow will hold, but I feel much more confident that it's nothing we won't be able to manage.
What has been your biggest highlight and biggest challenge since opening Pipe and Row?
One of my biggest challenges was just finding our stride, finding our amazing customer, and building this community we cherish. The biggest highlight is that we feel totally in our groove 7 years later! 
What are your predicted upcoming trends for the remainder of 2021?
Butterfly clips! Anything 2000's. We are going to be seeing maximalism in print, and colors—it will be like the roaring 20's now that we are at the tailend of the pandemic. 
What are your fave products in store atm and your fav brands for creating a perfect outfit in store?
Paloma Wool has so many swoon worthy pieces.I have been living in the agolde's 90's jeans for about 2 years now!
Thanks so much for sharing!